Welcome to the official site for Resurrection of Our Lord Council 13701 of the Knights of Columbus!
                             Resurrection of Our Lord Council 13701
Brother Knights
We have once again reached a milestone in our Order's Fraternal Year. And an opportunity to pause and reflect on what we have already achieved and what is yet to come. Our Council activities for the year are currently suspended because of the Covid19 Crisis.
The current Fiscal year is from August 1st, 2019  to July 31st, 2020. The Council began with a full slate of officers as follows:
Grand Knight - Maurice MacDonell
Deputy Grand Knight - John Blaskie
Chaplain - Fr Tadek
Chancellor - Patrick Rusheleau
Advocate - John Leury
Warden - Bill Romo
Recorder - James Hetu
Treasurer - Ray Hetu
Financial Secretary - Leonard Brown
Outside Guard - Larry Moore
Inside Guard - Phillip Herby
1st Year Trustee - Michael Pichora
2nd Year Trustee - Greg Hart
3rd Year Trustee - Alan Jane
Lecturer - Jim McGuire
Webmaster - Ray Hetu
Because our Fraternal Year is coming to a close, we will be electing a new slate of officers in June for the next Fiscal Year from August 1st, 2020 to July 31st, 2021. If you are a 3rd-year knight of Council 13701, please consider taking a more formal role in your council. Some of our current executives will be stepping down at the end of this year and all have been involved for a number of years. If you are interested they would be more than happy to train and guide you in your new role. If you wish to consider a position, please contact our GK by email at  mmacdonell27@icloud.com.
I would like to take this opportunity to wish you good health. I would also like to ask all members to reflect on why they joined the order. As a member, your first obligation is to pay your yearly Dues which covers from January 1st to December 31st. Every council uses these funds to pay council Dues to State, Supreme, etc. and if not paid cuts into funds raised for charitable works.
Vivat Jesus
---
Our council hosts a large number of activities throughout the year for the Church,  Youth,  Families, the Community, and the Council.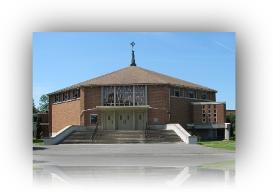 Our council meets monthly on the fourth Wednesday of each month - with the exception of the months of December, June and July. We meet in the parish hall of Resurrection of Our Lord parish, which is located at 1940 Saunderson Drive in Ottawa.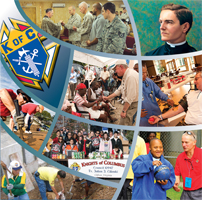 Membership information can be obtained by contacting our Grand Knight Maurice MacDonell by e-mail or through a Brother Knight. See our "Consider Joining the Knights of Columbus" section for more information!
We are an organization like no other!
We are an organization of dedicated Catholic men, 1.8 million members strong, and growing. An organization that, since 1882, has embodied the selflessness of man as it has helped overcome the problems of the world. Poverty. Ignorance. Apathy. Things which imperil not only a single individual, but the whole of humanity. We are men of faith, comprising over 12,000 Knights of Columbus councils at home and overseas. Guided not only by our belief in God and the Catholic Church, but by our belief in each other, and in ourselves.