Welcome to the official site for Resurrection of Our Lord Council 13701 of the Knights of Columbus!
GRAND KNIGHTS  CHRISTMAS MESSAGE

Resurrection of Our Lord Council 13701

Brother Knights

We have once again reached the half way point in our Order's Fraternal Year. And an opportunity to pause and reflect on what we have already achieved and what is yet to come.

As part of our council's 2016 Christmas Social, of Resurrection Council the council recently presented a number of awards to recognized members who have contributed significantly to our council and Resurrection Parish.

These Catholic men, and lady and their families' principal work involved helping others in need, and exemplifying our Order's principles of Charity, Unity, Fraternity and Patriotism.

As a result of these services they performed, during the first part of our 2016-2017 Fraternal year, the following individuals where nominated to receive awards at our council's semi-annual awards ceremony which took place during our Annual Council Christmas Social on Saturday, December 10th.

Knight of The Month:

for October: Elias Khalil;
for November: Roberto Cisneros;
for December: Gregory Hart:

Family of the Month:

for September: Ziad & Mary Sabba;

for October: Andre Foretier;

for November: Wayne & Carol Girard;

for December: Phillip & Stephanie Herby

Certificates of Merit:

Deacon Dan Careau; Ray Hetu; Peter LeBrun; James McGuire; and  Mark Mullan:

Certificates of Appreciation:

John Blaskie; and  Patricia Moore

Knights of Columbus Triple Star Award: 

Immediate Past Grand Knight Bruce Doucette

"Congratulation" and "Thank You!" to all our award recipients! Pictures in the Photo Gallery.

Brother Knights, Faith makes all things possible, Hope makes all things work, Love makes all things beautiful, May You feel GOD'S presence in the candles, that softly spread their glow at Christmas, and may you experience the wonder of HIS abiding love, as HE guides us, through each day of the coming year. May GOD'S Blessings be with you, during this Christmas-time, and in the coming New Year!

Wishing you and your families the warmest wishes for a peaceful, joyful and blessed Christmas and all the good things that 2017 will bring!

Fraternally yours in Christ,

Patrick Rusheleau
Grand Knight
---
Our council hosts a large number of activities through- out the year for the Church,  Youth,  Families, the Community and the Council.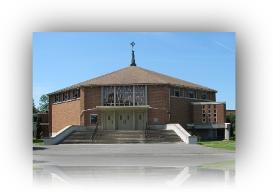 Our council meets monthly on the fourth Wednesday of each month - with the exception of the months of December, June and July. We meet in the parish hall of Resurrection of Our Lord parish, which is located at 1940 Saunderson Drive in Ottawa.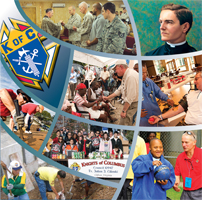 Membership information can be obtained by contacting our Grand Knight Bruce Doucette by e-mail or through a Brother Knight. See our "Consider Joining the Knights of Columbus" section for more information!
We are an organization like no other!
We are an organization of dedicated Catholic men, 1.8 million members strong, and growing. An organization that, since 1882, has embodied the selflessness of man as it has helped overcome the problems of the world. Poverty. Ignorance. Apathy. Things which imperil not only a single individual, but the whole of humanity. We are men of faith, comprising over 12,000 Knights of Columbus councils at home and overseas. Guided not only by our belief in God and the Catholic Church, but by our belief in each other, and in ourselves.